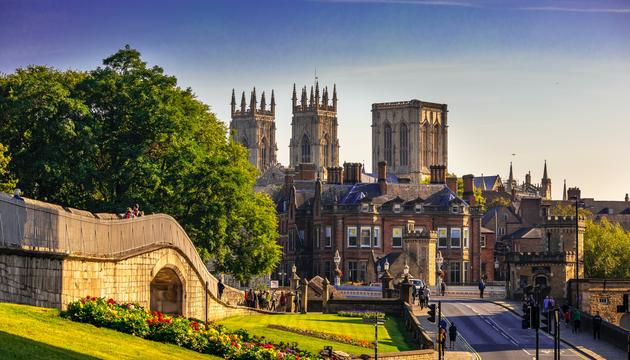 York Climate Commission unveils online platform to support city's carbon reduction plans
16th August 2022 - 16:22
York Climate Commission (YCC) has launched a dedicated online information resource to help local residents, businesses and environmental groups understand more about its work to support York's net-zero carbon ambition by 2030.
The independent commission, created with the support of City of York Council, brings together public, private and civic sectors of York to share expertise, experience, best practice and practical measures to help implement action to tackle the challenges of climate change.
Its activities support the wider aims of the Yorkshire and Humberside Climate Commission, which published a 50-point action plan for the region at the time of the UN COP26 meeting of world leaders in November last year.
The commission is chaired by Dr Matthias Ruth, Pro-Vice-Chancellor for Research at the University of York. He said: "The commission is underway in establishing a network of co-operation and collaboration to position York as a leader in climate change. 
"Our online resource will share with the community insights and recommendations to help the city meet its ambitious carbon reduction targets.
"York, just like the rest of the UK and world, is in serious need to reduce carbon emissions and limit the rise in global temperatures. Actions today will bring long-lasting benefit for the health and wellbeing of people, our economy, and our environment."
The York Climate Commission website contains information including details of the organisations that make up the Commission, meeting updates, special events and a directory of businesses and social enterprises in environmental technologies and products.
It has already hosted the first event in York to highlight the potential for net-zero buildings and housing.
York Climate Commission is part of the Place-Based Climate Action Network, a UK-wide research project that aims to translate climate change policy at national and international level down to local delivery.
https://www.yorkclimate.org.uk/
Read more about the PCAN Climate Commissions: https://pcancities.org.uk/climate-commissions
Image: Karl Moran, Unsplash