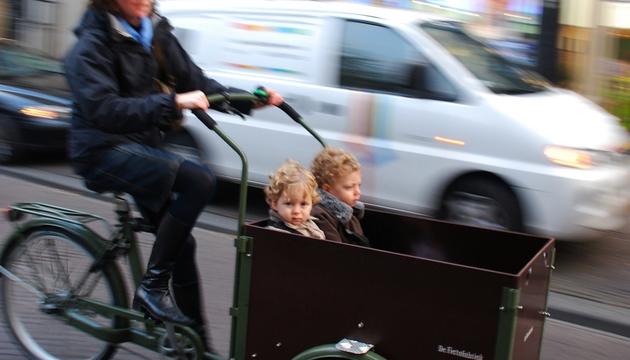 UK contribution to social science research on climate change 'significant'
9th September 2019 - 09:42
The UK makes a significant contribution to social science research on climate change but important research gaps remain, a comprehensive review of UK-funded research in this area finds.
The report, commissioned by the Economic and Social Research Council (ESRC), demonstrates that a remarkable diversity of topics, methods and geographies have been addressed over the past decade, with seven thematic priorities emerging.
Between 2008 and spring 2019, UK research councils have awarded grants to 481 climate change projects with strong social science components, worth £438 million overall (including non-social science components).
A synthesis report of UK research councils' research on climate change over the period, produced by the ESRC-funded Place-Based Climate Action Network (PCAN), found that funding awards were split evenly between UK and overseas projects.
There was also an even split between research on adaptation (concerned with climate change impacts) and mitigation (concerned with emissions reductions). Many adaptation projects are concerned with developing countries, while mitigation projects are often focused on the UK.
The review focuses on the research objectives and questions that were posed, rather than on specific research findings. The seven key topics that emerged are:  research on practices and behaviour in relation to climate change; climate policy and governance; the UK energy transition; floods and droughts in the UK; climate-compatible development in Africa; agriculture and land use; and climate change and the natural environment.
The ESRC has supported 70 per cent of the projects and is the lead council in 20 per cent of them. The Natural Environment Research Council (NERC) leads on 55 per cent of the projects, while the Engineering and Physical Sciences Research Council (EPSRC) is the leading funder of energy research.
The report shows that research centres and major programmes play an important role in social science research on climate change, with the largest ten per cent of projects – including 15 research centres – accounting for almost two thirds of all funding. Around half of all projects were for £200,000 or less.
Funding has been allocated to universities across the UK, but with a noticeable concentration in London and the South East. Northern Ireland, Scotland and the North East have received the lowest amount of direct funding.
Sam Fankhauser, Principal Investigator of PCAN and the lead author of the Synthesis Report, said:
"Social science research on climate change is rightly a priority for UK research councils. The fight against climate change is at a critical stage and a solid evidence base is essential to navigate the scale and complexity of the challenge. This includes a better understanding of the social science of climate change. Ultimately it will be societal processes that drive much of the required change, so it is important to understand them better."
The authors, which also include Ana de Menezes and Nina Opacic of the Grantham Research Institute on Climate Change and the Environment, found that research is ramping up on important topics such as understanding practices and behaviour, and climate resilience. However, they also identified a number of research gaps, notably on the political economy of the zero carbon transition; combining environmental and social objectives into a just transition; poverty alleviation in a zero carbon world; the integration of climate and broader environmental research; the social science of carbon capture and negative emissions technology; and the role of finance.
The report also points out that there are new topics that ESRC has not yet covered in detail, identifying public attitudes to negative emissions technologies such as bioenergy with carbon capture and storage (BECCS); the political economy of climate change policy; the need for a just transition, and the surge in support for climate action and the widespread declaration of climate emergencies as important research areas that need addressing.
Welcoming the report, Professor Jennifer Rubin, ESRC Executive Chair said: 
"Understanding the role of people and behaviour in mitigating and adapting to climate change is crucial to addressing this complex challenge. I am delighted that this work assesses what we have covered and what we know from the significant investment in this area over the last decade. The report will enable us to identify areas where further research is needed so we can fund social science that provides policy makers with research evidence to inform the major challenges they face."