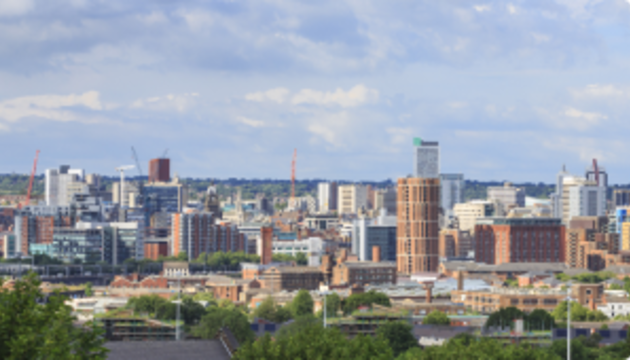 Job Opportunity: Research Fellow in Urban Climate Action
6th August 2019 - 14:33
Are you an ambitious researcher who wants to play an important role in supporting climate action in UK cities? Do you have a directly relevant background and expertise relating to low carbon and/or climate resilient urban development? Do you have strong organisational skills and experience in working with a range of stakeholders to drive high impact research?  
We are looking for an enthusiastic and able Research Fellow to join the ESRC funded Place-based Climate Action Network (PCAN) (see https://pcancities.org.uk). The post will be based in Leeds, but will work closely with PCAN partners in the LSE, University of Edinburgh and Queens University Belfast. The post will directly support the development of the Leeds Climate Commission (http://leeds.candocities.org) and similar commissions currently being developed in Belfast and Edinburgh. It will also support engagements with other cities and towns across the UK. As well as supporting the organisation of these commissions, the research fellow will conduct applied research that helps cities and towns to respond to the challenges associated with transitioning to low carbon, climate resilient development.
The PCAN initiative is important given the urgent need to reduce urban energy use and carbon emissions, and to promote city-scale adaptation and climate resilience. The urban focus is crucial in the broader fight against climate change as the cities where most of the global population now live are both responsible for the majority of energy use and carbon emissions and home to a substantial proportion of the infrastructure that is at risk from the impacts of climate change. It is also important because at some point all international and national climate commitments and policies have to be delivered at the local level, and because cities are innovators that can develop new ideas and approaches and feed them into wider policy and practice. However, cities face multiple challenges in responding to climate change – and so PCAN aims to: i) build capacities for action, ii) develop an evidence base that supports and guides their actions, iii) to explore the different ways in which they can build public and business support for different forms of climate action and iv) stimulate the investments needed to deliver them. 
To explore the post further or for any queries you may have, please contact:
Andy Gouldson, Professor of Environmental Policy & Chair, Leeds Climate Commission 
Tel: +44 (0)113 343 9753, email: A.Gouldson@leeds.ac.uk
Download the candidate brief for full details on how to apply
Location: 
Leeds - Main Campus
Faculty/Service: 
Faculty of Environment
School/Institute: 
School of Earth and Environment
Category: 
Research
Grade: 
Grade 7
Salary: 
£33,199 to £39,609 p.a. pro rata
Working Time: 
80% of the full time equivalent
Post Type: 
Part Time
Contract Type: 
Fixed Term (for 40 months due to external funding)
Release Date: 
Tuesday 06 August 2019
Closing Date: 
Thursday 05 September 2019
Reference: 
ENVEE1351
Downloads: