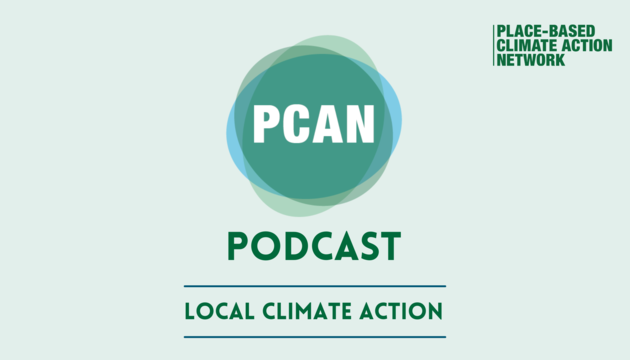 Introducing the PCAN Podcast
7th April 2021 - 12:01
A wave of local climate action has emerged across the UK, as activists, researchers, politicians and businesses join forces to tackle the climate crisis.
To help share some of these inspiring stories, the Place-based Climate Action Network (PCAN) has launched a new monthly podcast series focused on how climate policy is put into action on the ground.
The new show is co-hosted by Professor John Barry, a co-investigator for PCAN based at Queen's University Belfast, and Kate Lock, Communications and Policy Officer for PCAN based at the University of Leeds.
In the first episode, published on 30th March, John and Kate interview the first Prinicipal Investigator for PCAN, Professor Sam Fankhauser, from the University of Oxford (formerly LSE). They discuss how the  PCAN project was born and how it has managed to help drive local climate action across the UK.
Sam explains how the project has helped to set up climate commissions - collaborations between the public, private and third sectors. He also discusses his route into studying climate change, what keeps him motivated and his love of yoga.
Listen to episode one and subscribe to the show wherever you get your podcasts, or through the show's website. 
The new series is produced and edited by Simon Moore, Communications Officer for PCAN based at the University of Leeds. The show is hosted by the Climactic Collective, an independent podcast network telling the stories of regular people pushing for climate action in their communities.