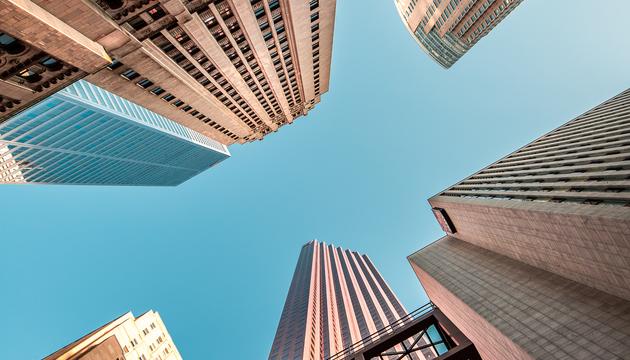 Governance networks for sustainable cities
17th January 2023 - 12:11
Governance networks - groups of public, private and third sector organisations that collaborate to support urban sustainability efforts - in European cities are explored in a book by PCAN Associate Dr Katherine Maxwell.
European cities are actively developing sustainability strategies to address the impact of climate change, and the book draws on two case studies in Glasgow and Copenhagen. Dr Maxwell's research, which explores the concept of governance networks in theory and practice, reveals how stakeholder collaboration, leadership and innovation within these networks can help or hinder the process.
It also highlights the many benefits of these networks, including increased participation in the decision-making process, increased levels of resources and expertise on sustainability issues, as well as stakeholder buy-in for sustainability policies.
The subject is of central importance to PCAN, which has established three core climate commissions in Leeds, Edinburgh, and Belfast and a regional commission in Yorkshire and Humber based on such governance networks.
Many more climate commissions and similar place-based partnership models have evolved since, supported through our PCAN Plus Network.
PCAN co-director Sam Fankhauser said: "Cities play a crucial role in the transition to net zero emissions. They are a substantial source of greenhouse gas emissions, but proactive cities have also been at the forefront of the fight against climate change.
"This book offers a fascinating, meticulously researched account of how coalitions of public, private and third sector organisations in two leading cities – Glasgow and Copenhagen – have come together to promote urban sustainability."
The book provides recommendations for improving the efficiency of governance networks and will be of interest to academics and practitioners working in the areas of urban governance and sustainability. Katherine Maxwell be giving a talk to PCAN's Associates, Fellows and analysts on 24 January 2023, entitled 'Local government climate action: the need for partnerships' . 
Katherine Maxwell has previous published a PCAN Commentary on What Motivates Stakeholders to Join Climate Networks in 2020. She is Visiting Fellow at the Global Centre for Healthcare and Urbanisation (GCHU) at Kellogg College, University of Oxford and an Associate at WSP, leading the Net Zero Cities team. Dr Maxwell has worked with C40 Cities Climate Leadership Group, LSE Cities, The University of Edinburgh, Cambridge ZERO and the Scottish Government.
Governance Networks for Sustainable Cities: Connecting Theory and Practice in Europe by Dr Katherine Maxwell is available as an ebook and in hardback from Routledge.