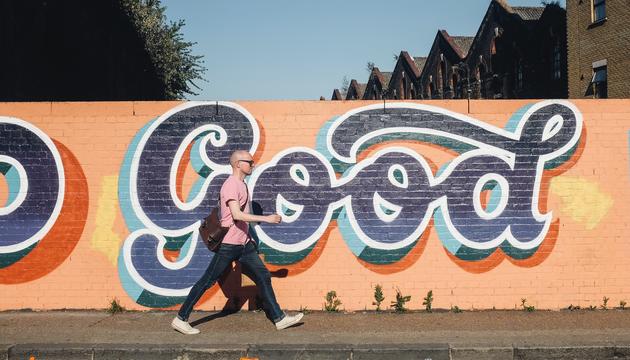 Final PCAN Fund awards announced
13th January 2022 - 16:45
Three projects and a Fellowship have been awarded through the third and final round of the PCAN Fund. 
The aim of the PCAN Fund is to support projects that promote and increase understanding of place-based climate action in the UK. The Fund provides small grants for both research and the development of policy and practice. 
The 2021 funding round total award is for £110,000 and follows previous funding rounds of £105,000 (five awards) in 2019 and £160,000 (six awards) in 2020. 
Projects 
Building an understanding of how local citizens perceive the co-benefits of climate action (Neil Jennings, Imperial College, London) 
This project will use mixed methods research to understand which co-benefits of climate action resonate most with citizens and how this varies with different demographics. The evidence will be used to provide guidance to local authorities on how the public perception of co-benefits may influence the way in which they communicate climate action to their residents.  
Enabling place-based climate action to address consumption-based emissions (Anne Owen, University of Leeds) 
This project will support local delivery of national climate targets and help local authorities to reach their net-zero pledges through an interactive website for the dissemination of consumption-based accounts (CBA) for every local authority in the UK. The CBAs will be broken down into major areas of consumption including energy, public and private transport, food, consumables and services. 
Building a rural resilience network in Northern Ireland, aware of climate risk and resilience options and preparing for a just transition for the agricultural sector (Jade Berman, Climate Northern Ireland)
 A huge number of stakeholders (from Ulster Farmers Union and Lakeland Dairies' farms) will be involved in this project, which focuses on rural and agricultural communities in Northern Ireland. The aims are to measurably raise awareness of climate risk and adaptation within these communities, improve baseline evidence, co-develop communications and co-create a rural resilience network that will share best practice through a toolkit. 
Fellowship 
Place-based evidence and options for effective climate adaptation within the Yorkshire health system (Bianca Van Bavel, University of Leeds) 
The aim of the Fellowship is to address the health emergency presented by climate change through a two-fold approach: to synthesise climate change risks and impacts facing the health system; and to examine place-based adaptation options for bolstering resilience. The Fellowship will take a collaborative approach, working across climate-health and research-practice spaces. Deliverables will include knowledge exchange workshops; policy briefs to promote effective climate adaptation practices, and targeted education materials and briefings. 
New opportunity 
The PCAN Fund has funded a total of 15 awards, including four Fellowships. The Fund has now closed but a new opportunity has opened up to consultants and researchers interested in leading a PCAN Evaluation Study. This will assess the impact of the Belfast, Leeds and Edinburgh Climate Commissions, the role they are playing in the climate activities of their respective cities, and the extent to which they provide a replicable model for place-based climate governance.  
The maximum award available for the study is £28,000 (including VAT) and the work must be submitted by the end of 2022. Deadline for applications is 7 February (17.00).  
Full details on the Evaluation Study and how to apply are available on this page. 
Find out more about the PCAN Fund.
Photo by Volkan Olmez on Unsplash