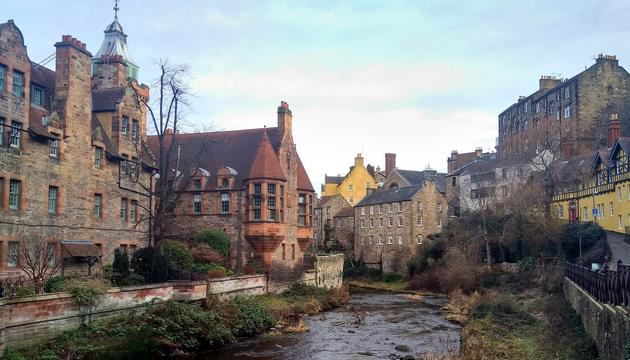 Fairer future 'imperative' says Chair of Edinburgh Climate Commission
23rd April 2020 - 18:40
The Chair of the newly formed Edinburgh Climate Commission has called creating "a resilient, fairer future" to respond to climate change "an imperative that must guide us as we emerge from Covid-19".
Dr Sam Gardner, who was appointed to chair the Edinburgh Commission in February 2020, made his remarks in an article for the Edinburgh Evening News on 22 April - the 50th anniversary of World Earth Day.
"We must plan for the city's recovery and look to rebuild our lives and the economy and in doing so, we must make sure we build a ­better future – back to normal will not be good enough," he said.
The full article is also carried on the website for the Edinburgh Climate Commission, which went live today (23 April.)
The Edinburgh Climate Commission held its first meeting a week ago. It brings together climate expertise and experience from key sectors, including ­community, civic society, ­business, youth and academic voices.
All have committed to work together to help ensure Edinburgh leads the response to the climate crisis. The City of Edinburgh has set a target of 2030 to end its contribution to climate change.
Writing about the impact of the lifestyle changes wrought by Covid-19, Dr Gardner called for the positive aspects of it to be "locked in", citing the boom in active travel (walking and cycling) as a example. 
"The Edinburgh Climate Commission will be an independent voice for climate action, rooted in the needs of families and communities across Edinburgh as we look to ensure we don't move backwards as we come out of this crisis."
Image: Pixabay