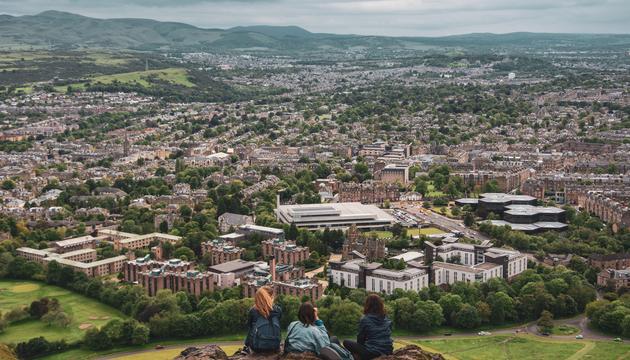 Climate Commission research scoops prize
12th December 2022 - 12:33
Former PCAN researcher Alice Creasy has won a prize for the publication of a paper in the journal Politics and Governance which she co-authored with members of the PCAN team.
Every year the School of Geosciences at the University of Edinburgh awards a series of prizes for taught MSc graduates who have either had their Dissertation accepted for publication or who have presented their work at a conference.
Titled 'Representing 'Place': City Climate Commissions and the Institutionalisation of Experimental Governance in Edinburgh', the paper is based on Alice's Masters Dissertation (2020) which looked at emerging forms of urban climate governance.  This research focused on the Place-Based Climate Action Network (PCAN) and was written while she was employed as a researcher on the project based at the Edinburgh Climate Change Institute (ECCI).
Since its publication this paper has been cited in the third part of the IPCC's Sixth Assessment Report, Climate Change 2022: Mitigation of Climate Change (Chapter 13, page 18).
Access the paper here: https://www.cogitatiopress.com/politicsandgovernance/article/view/3794
Alice has also authored a report with Matthew Lane and Rosanna Harvey-Crawford, Climate Commissions as a Stimulus for Place-Based Action: An Evidence Synthesis from Existing UK Case Studies. Read more and download the report.
Photo: Adli Wahid, Unsplash