Net Zero Research Forum: Funding the Transition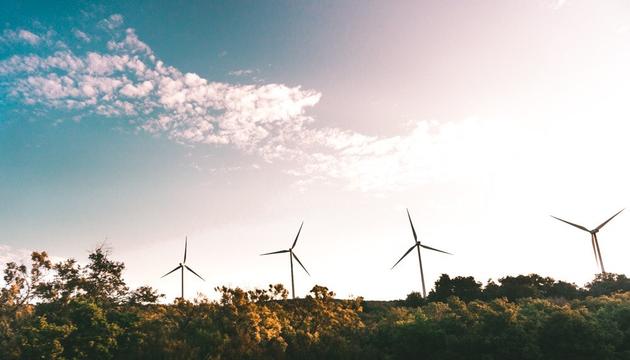 Tuesday, 2 June, 2020 -

12:00

to

13:00
This webinar on 'Funding the transition' was the third in a series of Net-Zero Research Forums run by the Priestley International Centre for Climate – informal webinars to discuss research and innovation ideas focused on achieving net-zero emissions. The webinar was jointly hosted by PCAN and introduced by Professor Andy Gouldson, Co-Investigator of the Place-based Climate Action Network (PCAN) and Chair of the Leeds Climate Commission.
It featured presentations by Dr Mark Davis, Associate Professor of Sociology in the School of Sociology and Social Policy and  Dr Anna Barker, Lecturer in Criminal Justice in the School of Law.
Mark Davis spoke on 'Financing for Society: The Case for Community Municipal Investment'. Local authorities are on the front line of a just transition to net-zero, yet have lost 60p in the £1 of central funding since 2010. With normal borrowing channels also hit hard by regulatory changes and COVID-19, alternative sources of funding are needed now.
Since 2016, collaborative research by Dr Davis has pioneered the use of investment-based crowdfunding to provide a new model of citizen-led 'place-based' investment for local authorities. In partnership with Abundance Investment, this research co-created a new Community Municipal Investment (CMI) model to facilitate funding for local green and social infrastructure projects. With councils already set to offer a CMI in 2020/21, Dr Davis will discuss applications of the model and his hope that it will begin to move money for people and planet.
Anna Barker spoke on 'Community funding for parks and green spaces'. Over the past decade new infrastructure has been created in the UK to harness community funding for improvements to green spaces, which benefit both people and the climate. These include crowdfunding platforms, Parks Foundations and Community Foundation named funds.
Dr Barker discussed research she conducted as part of the national Rethinking Parks programme, exploring views towards initiatives that seek to harness voluntary contributions from the local community and businesses, and outline the local approach via Love Leeds Parks. The first grants awarded in Leeds focussed on thirteen projects that benefit the natural environment, in response to the declaration of a climate emergency by Leeds City Council.