Conference - Local climate action: moving out of silos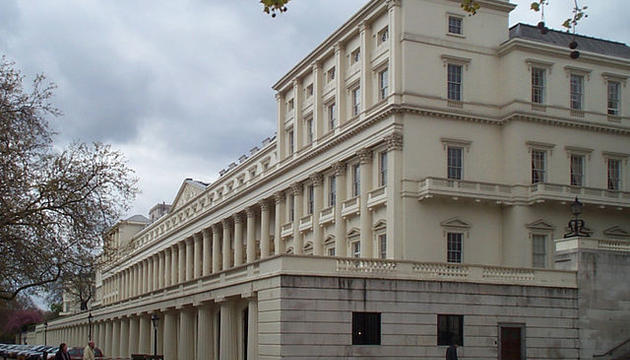 Monday, 19 June, 2023 -

09:15

to

17:00
The Royal Society 6-9 Carlton House Terrace London SW1Y 5AG
The ESRC-funded Place-based Climate Action Network (PCAN) upcoming conference on 'Local climate action: moving out of silos' will be on Monday 19th June at the Royal Society in London.  
The UK has made substantial progress on local climate action over the past five years. However, the cost-of-living crisis, the Covid pandemic, and unprecedented heatwaves and rainfall have revealed the challenges of managing multiple crises and the importance of place-based responses. 
Our conference will bring together academics, policymakers, local authorities, climate commissions, businesses, civil society organisations and more to reflect on the state of local climate action in the UK.
Combining high-level keynote presentations, plenary discussions and breakout sessions, the conference will provide a unique opportunity for networking, discussion, and to shape new research on building momentum for local climate action. 
Live stream
The conference will be live streamed on the PCAN YouTube channel, for those who can't attend in person: https://www.youtube.com/live/HjQzkhMvYbs
Agenda
9.15-10am       Registration - arrivals and coffee
10-10.05am     Welcome from David Shukman (formerly BBC News) and Dr Candice Howarth (PCAN/LSE)
10.05-10.25am Keynote: The importance of place in the delivery of UK climate action by Chris Skidmore MP (The Cabinet)
10.25-10.45am Keynote: Accelerating place-based climate action by Dr Candice Howarth
10.45-11.25am Panel discussion: Perspectives and taking stock of local climate action, chaired by Dr Matt Lane (UCL), featuring Jill Montgomery (NI Environment Link), Prof Rebecca Willis (Lancaster University) and Andrew Richmond (Local Government Association)
11.25-11.50am Coffee break
11.50am-1pm   Breakout sessions:
Joining up local responses to adaptation and mitigation
Chaired by Dr Alice Hague (James Hutton Institute) and with presentations from Rosa Foster (Yorkshire and Humber Climate Commission/Environment Agency) and Dr Candice Howarth (PCAN/LSE), this interactive session will explore the complexities around building a resilient net zero approach to place-based climate action and facilitate joined up responses to adaptation and mitigation. 
Mobilising investment for place-based net zero transitions
The session will begin with a presentation from Brendan Curran (LSE) on how finance can be deployed for local climate transitions. We will then hear from a panel of practitioners chaired by Professor Nick Robins (LSE). The panel will include Karl Harder (Abundance), Ayushi Vyas (West Midlands Combined Authority), Cllr Kye Dudd (Bristol City Leap Programme) and Ciara Shannon (Green Investment plan Cumbria).
Climate action and engagement across scales 
In this session, researchers from the ESRC Centre for Climate Change & Social Transformations (CAST) will discuss examples of public engagement with climate change across scales, from local communities, through cities and regions, to national level. Speakers include Professor Carly McLachlan (Tyndall Manchester), Dr Angela Minas (Tyndall Manchester), Dr Sarah Mander (University of Manchester), Professor Lorraine Whitmarsh (University of Bath) and Claire Stocks (Walk Ride Greater Manchester).
1-2pm               Lunch
2-3.15pm          Panel discussion: Building effective models for place-based climate governance: Lessons from local climate commissions, chaired by Jamie Brogan.
This session will focus on the value of the climate commission model and the role they play by exploring several commissions' journeys and highlighting the unique factors that drive the delivery of local climate action. Featuring presentations from Andrew Wood (Yorkshire and Humber Climate Commission), Dr Erica Russell (Surrey Climate Commission), Dr Andrew Kythreotis (Lincoln Climate Commission) and Jamie Brogan (Edinburgh Climate Commission).
3.15-3.45pm     Coffee break
3.45-4.55pm     Panel discussion: Manifestos for local climate action, chaired by Hannah Thomas-Peter (Sky News), featuring Shirley Rodrigues (Greater London Authority), Lord Deben (Climate Change Committee), Prof John Barry (Queen's University Belfast) and Catherine Cameron (Essex Climate Action Commission).
4.55pm             Reflections from Hannah Thomas-Peter and Dr Candice Howarth
5pm                  Close
Who should attend?
This conference is particularly relevant to the following stakeholders:
Those involved with Climate Commissions (or similar place-based partnerships and coalitions)

Local government officers and members (working on climate adaptation, net zero, sustainability, etc.) 

National and regional policy makers (working on climate adaptation, net zero, levelling up)  
Private sector 

Third sector 

Other climate organisations

Academics  

First responders 

NGOs 
Registration
Spaces are limited so early registration is encouraged for this in-person event. Attendance is free.
Register to attend via this link: PCAN Conference
Watch the conference live on the PCAN YouTube channel
Image of Royal Society Copyright Kaihsu Tai, CC BY 2.5